2024 EFM NATIVe Indigenous Cinema
NATIVE INDIGENOUS CINEMA

NATIVe Indigenous Cinema is a market stand at the European Film Market (EFM) in Berlin that showcases market-ready feature films by Indigenous artists from around the world. This initiative, managed by imagineNATIVE, is a collaborative effort with international partners, including the International Sami Film Institute, FILM.GL, Nia Tero, Pacific Islanders in Communications (PIC), and the Winda Film Festival.
ISFI's partnership with the Berlinale Film Festival started in 2011 when we hosted our first Indigenous Film Conference. It was one of our first international partnerships. Berlinale, with its NATIVe Programme and NATIVe Stand, has played a vital role as a meeting point and home for Indigenous filmmakers to come together and collaborate and has served as an essential gateway to the international film industry.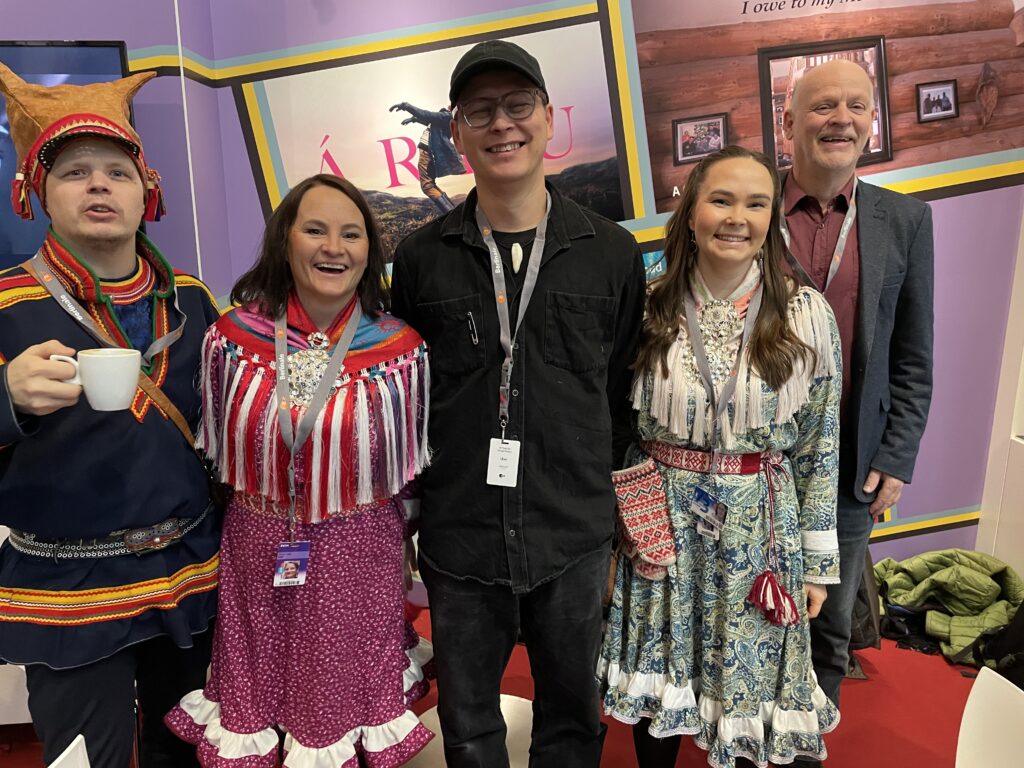 NATIVe Fellows Programme
In addition to the feature films brought to market, a roster of international Indigenous producers will attend the EFM as part of the NATIVe Fellows Programme.
The NATIVe Fellows Programme is an international professional development opportunity for Indigenous producers to attend the European Film Market in Berlin with a market-ready feature film project. The NATIVe Fellows program is a rare fellowship/lab opportunity exclusive to Indigenous feature film producers or producing directors to have their project(s) promoted through the NATIVe Indigenous Cinema Stand and to participate in a curated program for the producer to make the most of their time at the EFM.
The NATIVe Fellows program will bring together a small group of Indigenous producers from the Stand Partners' regional areas whose EFM activities will be enhanced through specific training, meetings, networking events, panels, and social activities to orient and help them take full advantage of the EFM and the Berlinale.
2024 NATIVe Fellows
The 2024 EFM NATIVe Fellows are Aka Hansen, Per-Josef Idivuoma, Gail Maurice, Tsanavi Spoonhunter, Scott W. Kekama Amona and Nara Wilson.
Learn more about the NATIVe Indigenous Cinema, partners and the Fellows here: https://imaginenative.org/efm/