ISFI x Netflix Writing Academy
OPEN CALL:
ISFI x NETFLIX WRITING ACADEMY
In Association with Alma Education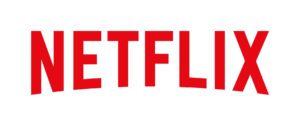 Sápmi possesses a wealth of great storytellers. We want to bring this storytelling tradition to a wider audience. In association with Alma Education, the International Sámi Film Institute and Netflix launch the "ISFI x Netflix Writing Academy", a new training program for Sámi screenwriters. The ISFI x Netflix Writing Academy proceeds from the assumption that writers learn their craft best through continuous practice.
Six Sámi writers are selected to participate and, under the guidance of Alma Education's screenwriting faculty, will each create an original feature screenplay or TV series proposal and pilot script in thirteen weeks.
About the program
The workshop consists of three phases. In the first phase the six participants meet up with their tutors for a five-day, intensive workshop to practice working in a collaborative environment and to build a sense of community. Thereafter the participants meet up as a group for regular weekly online sessions with their workshop leader. During these sessions each writer first crafts a screenplay treatment or a series concept over the course of four weeks. Then they write a screenplay over the remaining eight weeks in close consultation with Alma's story editors.
The group session format allows participants to share notes and input on each other's work as they progress through the various steps of the development process. The instruction in the online seminars will be complemented by masterclasses held by Netflix executives and prominent showrunners and screenwriters from the Nordic region.
At the end of the program, participants will get an opportunity to pitch their project proposals to Netflix executives and a selection of prominent Nordic industry representatives.
Timing
The program is scheduled to run from 1 February — 5 May 2023.
Participants should expect to attend the Collaboration workshop daily, the timing of which will be announced later. For the remainder of the time, the group will meet for weekly group discussions and masterclasses.
Application Process
Up to six participants can participate in the workshop. Because of the intensive nature of the workshop, applicants are expected to have prior screenwriting experience. Applicants apply with two potential story concepts, one of which will be developed in the program if selected.
Eligibility Requirements
Applicants should have written at least one (produced or unproduced) feature screenplay, TV drama script or one produced short-film script. A high standard of spoken and written English is essential.
Selection Process
Based on the application material, the selection committee – composed of representatives of the International Sámi Film Institute  – will make a first selection considering the author's voice, skills, style and overall artistic talent. In the second round, the short-listed candidates will be invited to an online interview with representatives of ISFI, Alma and Netflix.
Required Application Material
CV with detailed work, training experience and filmography (if applicable)
Personal letter of motivation outlining why you would like to participate in the program, your expectations and your professional goals (no more than 1 page)
Proposals for two potential story concepts you would like to develop in the program (no more than 1 page each).
A full-length screenplay (feature film, TV script or short film) in English. If no English-language script is available, you can submit a full-length script in its original language plus an excerpt of 10 pages from that script translated into English. Scripts should be formatted in standard industry screenplay format.
All application materials must be in English and submitted through:
this application website.
Submission deadline: 5 December 2022

Conditions of Participation
Participation in the workshop is free. Participants will receive a €5.000 grant while participating in the program. Projects that participants intend to develop during the program must be unencumbered, i.e. not attached to or optioned by an external production company or broadcaster/streamer.
Privacy Notice
You acknowledge that we will collect certain personal information, such as your name, contact information and may collect information like your photo, image, voice and statements. We will use this information to enable you to attend the workshop and communicate with you about the same, including requesting you to fill out surveys associated with the workshop. We will use recordings of you (if any) in accordance with your above consent. We also may use your information, including information included in any materials you provide to us to assess your skills.
Contact
Liisa Holmberg, Film Commissioner, International Sámi Film Institute, liisa@isfi.no 
Foto: Andreas Ausland