Seven Sámi screenwriters pitched to Netflix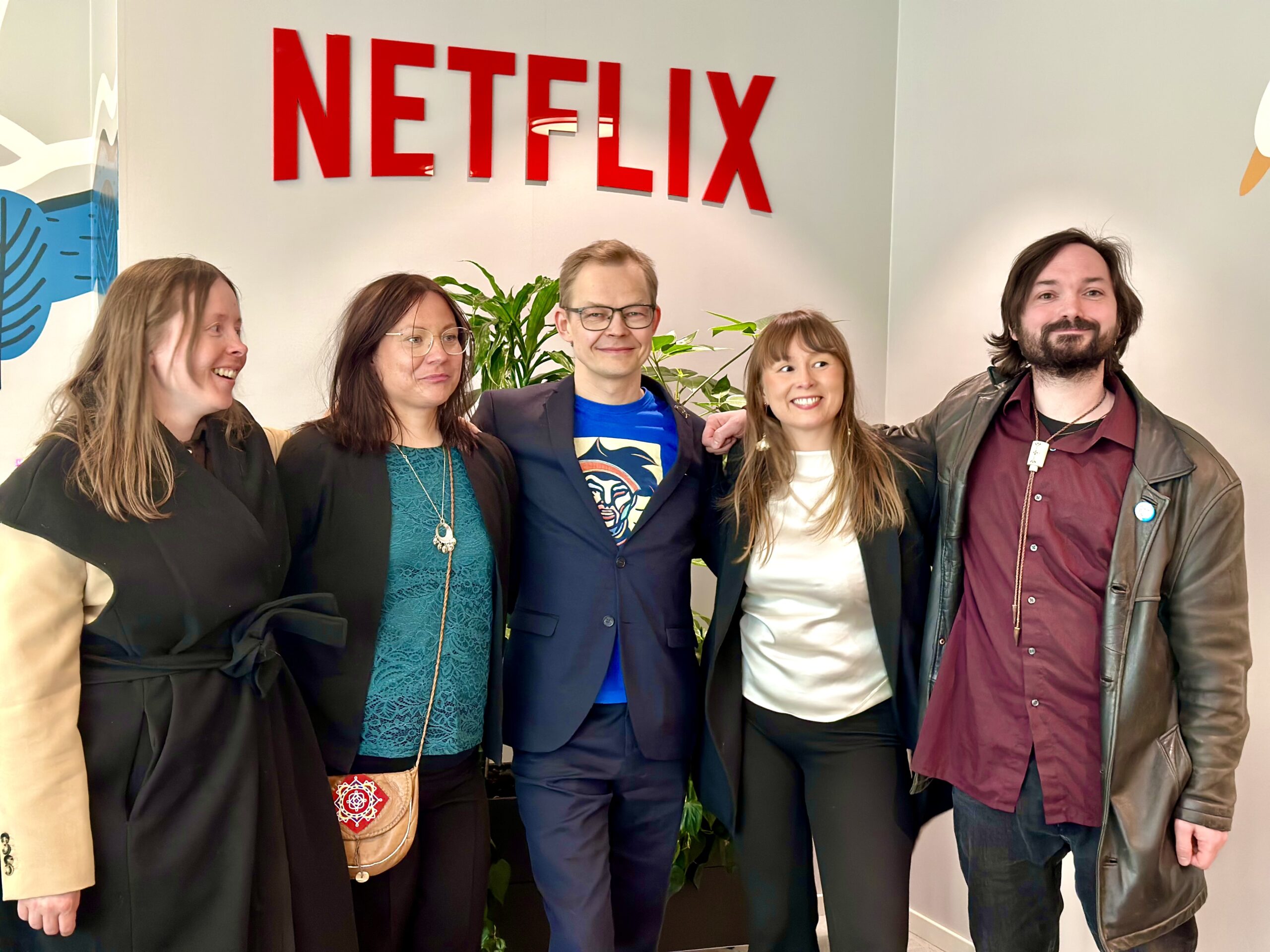 ISFI x Netflix Writers Academy in association with Alma Education is at the end, and the participants pitched their project proposals to Netflix executives in Stockholm in May. Four films and two TV series projects are the outcomes of this intensive thirteen weeks long Writers Academy.
The writers are Ingir Ane Bål, Ingá Elin Marakatt , Egil Pedersen, Marja Bål Nango, Mikkel Berg Nordlie, Åse Kathrin Vuolab and Lisa Marie Kristensen. The writers were selected in December 2022, and each has created an original feature screenplay or TV series proposal and pilot script in thirteen weeks.
The screenwriters were also active participants in the panel discussion ""Att återta sin historia – berättelser från Sápmi" at Filmrummet , where they enthusiastically shared details about their film projects:
Discovered new Techniques of Storytelling
The sisters Ingir Bål Nango and Marja Bål Nango have written a film together in these thirteen weeks, Njuovvan – The Slaughter. They are grateful for the time with the other writers and say they have learned new good ways to tell stories.
– We had good teachers at the ISFI x Netflix Writing Academy. They gave us a lot of good tools for how to approach stories in different ways, says Ingir Bål.
What is the key takeaway from the ISFI x Netflix Writers Academy?
– The most important thing I learned is to trust your gut-feeling. It will somehow tell you how to approuch your story. 

You got all the answers your self, says Marja Bål Nango.
How was it to pitch?
– The pitch went well; we had been preparing for some time. However, the outcome and the possibility of collaboration with Netflix is still being determined. Of course it would be fun to cooperate with Netflix. But regardless, there will be a film one way or another. But of course, the film won't be released tomorrow, but participating in this workshop has been crucial, and we have learned a lot, says Marja Bål Nango.
Explored New Approaches
Mikkel Berg-Nordlie has written a TV series with eleven episodes. He is a historian and is known for his academic work.
How has it been in relation to what you have written previously?
– It is a very different way of writing compared to academic writing. It's like I had to learn how to write again. But my experience from communicating research to a wider audience has been valuable. It has been helpful in terms of structure, clarity, message, and brevity. But for the most part, the ISFI x Netflix Writers Academy has been learning something completely new, says Mikkel Berg-Nordlie.
How has it been to be part of the Writing Academy?
– It has been a lot of fun. Very very educational, very frustrating, and sometimes a little crushing. Ultimately very good and fun. I have learned something new. That is always a good thing.
You have pitched your first series – How was it?
– It was exciting, something I'd never done before. A lot of fun. It's extra interesting when you not just do something for the first time, but there's also a lot depending on it. I have been preparing the pitch for several weeks.
The tutors: ISFI x Netflix Writing Academy
The Writing Academy has had a mix of tutors with weekly sessions, masterclasses, and feedback sessions. The goal has been to go through the whole process and to finish a whole manuscript. The instructors included Petra Revenue, Jörgen Hjerdt, Tainuis Stephens, Danis Goulet, Nils Gaup, Aron Levander, Peter Birro, Tatjana Samopjan, Jenny Stjernströmer Björn, Benjamin Harris, Malte Forsell, Paul Tyler, Harald Gaski, and Sara Broos, Head of studies.
Educate creative talents and technical crews
Netflix and ISFI have several exciting collaborations:  in Venice filmfestival last year, Production Scheduling and budgeting workshop, and this last collaboration with ISFI x Netflix Writing Academy.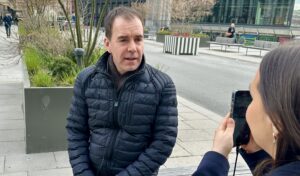 – I'm very excited about the partnership with ISFI and the exciting and importan stuff we have done together, says Benjamin Harris, manager of Netflix Grow Creative of the Nordics.
Grow Creative in Netflix help educate creative talents and technical crews in the market where the original production is.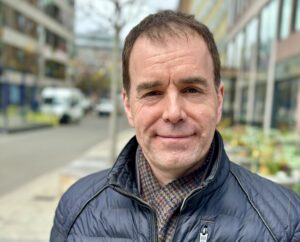 – We want to help seed new talents. We want to help grow and build up talents, whether they are creative or technical so that we have the next generation of storytellers coming down the pike.
There are great Sámi stories that can be told
– We often get the question why we invest in indigenous communities for instance. At Netflix, we want to grow talents as diverse as our audience. We want to bring stories that are as diverse and as authentic as the audience that we serve. So I think it is important for us to bring Sami filmmakers into the mainstream of storytelling because there are great Sami stories that can be told. I think it is important for Sami people to see their own life reflected in mainstream culture as well.